Home
›
Strut Central
Improper Band Names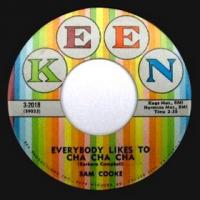 Rockadelic
Out Digging
13,993 Posts
A six-member, Portland, Ore. band composed entirely of Asian-Americans has been fighting the U.S. Patent and Trademark Office (PTO) for over four years in an effort to trademark the band???s name ??? ???The Slants.???
When the band first applied for the trademark in 2009, the PTO refused on the grounds that the name was offensive to Asians, citing two crowd-sourced reference sites ??? Wikipedia and the ever-colorful Urban Dictionary ??? in the denial.
Urban Dictionary, an online compendium of user-submitted definitions, has multiple definitions for ???slants.??? According to one, the term is a ???derogatory term used to refer to those of Asian descent. More accurately, it tends to refer to anybody with slanted eyes.??? Another identifies ???slants??? as ???Pants worn by a slut, or ???slutty pants??? or ???slut pants??? which form the merged word ???slants???. Normally worn much lower than normal pants because the wearer is ???always ready.??????
Read more:
http://dailycaller.com/2013/10/21/racial-slur-government-blocks-asian-american-band-from-trademarking-the-slants/#ixzz2iO2QzSwq