Home
›
Strut Central
Which artist will you never pass up on for a buck or two?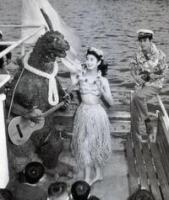 mrmatthew
1,575 Posts
PIcked up this record this weekend at a thrift:
and I realized that there are a few artist who I will NEVER pass on when it comes to a $1 record, as long as its its an OG and in reasonable condition.
What are some "relatively common" artists that you will always pick up for a $ or two that you know you will enjoy.
My list includes:
Duke Ellington
Ramsey Lewis (pretty much collected them all though...but will always upgrade if the condition is right)
Antonio Carlos Jobim
Astrud Gilberto
Marvin Gaye
How about you?
Who's discography takes up some crazy space on your expedit shelves...but didn't require too much of an investment?