Home
›
Strut Central
AVOID the discogs seller "vinylistgroove"!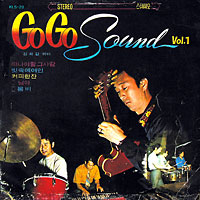 bobtheorange
432 Posts
Since I almost have this resolved, I thought I would go ahead and post this.
A few weeks ago I bought a copy of Gyedu-Blay Ambolley's Simigwa off of Discogs. The seller listed it as a clean original with label damage but what I received instead was the French bootleg. What's worse, it looks like the seller tried to mask it as an original by damaging the labels/cover. Check it out:
As you all can probably tell, the cover is slick and modern looking, the text on the back looks pixel-based, and the cover has a completely white inner that doesn't look like it has ever been close to a hot and humid environment such as West Africa's. On top of that, the wear looks completely inauthentic. The ???ringwear??? on the cover looks like it has been scratched in. The labels are torn and have water damage, yet the cover is completely fine. There is nothing about it that feels authentic.
Check out the labels too:
The original:
And the french boot that was sent to me:
Not to go super detailed into it, but right off the bat you can tell the type is different, the outer rim with the copyright info is missing, different numbers etc.
So, I bring this all up, and, as expected, the seller denies that it could be a bootleg claiming that he bought it in Africa sometime before the French bootleg came out. He tells me that I could return it for a refund but sans shipping cost. At this point, I just hit up paypal about the whole matter and with a big thanks to Frank & Horseleech, I should have this resolved soon.
To make sure none of you dudes have to deal with this, the name of the seller is
vinylistgroove
. AVOID!