Home
›
Strut Central
Freestyle Fellowship diss at unkut.com = strutnip?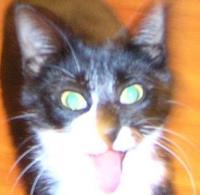 Snapping
994 Posts
http://www.unkut.com/2013/08/that-shit-i-dont-like-freestyle-fellowship-innercity-griots/#comments
Robbie at unkut.com makes a bunch of blanket statements about disliking "coffee shop art rap", and the Innercity Griots album specifically, and his comments section goes bananas. His statements are pretty much consistent with his "conservative rap coalition" views. But honestly I am finding myself sympathetic with some of the commentors.
There are a lot of layers of cultural understanding and misunderstanding revealed here. For a white dude from Australia to pass judgement on what is and is not real hip-hop is a little laughable. But Freestyle Fellowship
were
trying to do something different. Authenticity was not their goal. And ultimately it should not be an artist's goal. I like the interviews on unkut.com, but I think think he showed his ass a little on this one. As one commentor said "vanilla is great ice-cream but at least respect the other flavors"