Home
›
Strut Central
the other side of reason.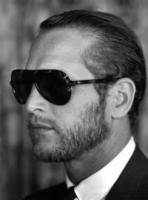 vintageinfants
4,535 Posts
i've been seeing this everywhere lately. an old man said that a pretty girl was in fact a pretty girl on television and lots of people think it's inappropriate.
i have watched this video numerous times at this point and still fail to see that part where he's saying something bad.
with soulstrut's stirred cocktails of liberals, conservatives, reactionists, bleeding hearts and contrarians, i was curious as to what the call was here.
"Musburger Criticized for Remarks About Star???s Girlfriend During Title Game
By MARY PILON
Published: January 8, 2013
On Tuesday morning, commentary on the broadcast of the Bowl Championship Series national title game between Alabama and Notre Dame included words like ???creepy,??? ???awkward,??? ???uncomfortable??? and ???heteronormative.???.....
http://www.nytimes.com/2013/01/09/sports/ncaafootball/brent-musburger-criticized-for-remarks-about-miss-alabama.html?_r=0