Home
›
Strut Central
CLEAR THE PLACE OUT (ON PURPOSE), END OF THE NIGHT SONGS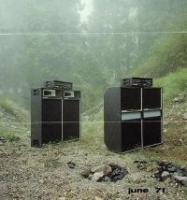 bassie
11,710 Posts
Inspired by:
I can't remember what she was on about - remind me.

I mean it could be a heartfelt breakdown of why Number One Stunna should get played instead of Still Fly or a drunken ramble on why John Meyer belongs on everyone's set list.



It was the party is about to end, I'm now stupid drunk and haven't yet tried to dance all night like everyone else at the party already has, and would you please play some dance music aka one of the 3 Michael Jackson and/or New Order songs that I've ever been willing to dance to. I remember her being especially pissed that I played a pitched up Satisfaction by Devo (that I wasn't really intending as a dance song, more of a can this be my last song before I pack up and leave song) and the dude who hired me happened to be walking by right then as she was bitching about what in the world is this, to which he said C'MON, THAT'S GREAT, IT'S DEVO. Anyway...
Have we had one of these threads before?
What do you play to get people the F out of the place so you can go home / lock the door to drink and get red with the staff / go eat / go get laid / go to the next party / etc.?
It used to be that any rap would get the message across (my night is pre90s reggae and soul), now it makes them want to stay. I need to change tactics.