Home
›
Music
›
Music Talk
rep/praise/recommend ONE (and only one) DUB LP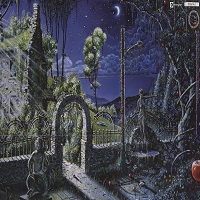 SoulOnIce
13,027 Posts
there's a million dub albums. a few are mindblowing, some are great, and many just suck.

please tell us one dub LP you think is worthy of mention. you can tell us why, post sound, or not say anything about it.

but just pick one and make it count. I ask this because these threads tend to collapse when immediately people post jpegs and youtubes from 75 different albums. it makes it more fun IMO if you have to decide on just one album to rep instead of showing us all the breadth of your collection.

since it's my idea, I get to go first. absolute classic LP with organic, live band feel to it. Prince Jammy dubs out as the Aggrovators go heavy on the clav and harpsichord.

and it's not some super-rare. you can probably get a UK OG for $25-$35, worth every penny and then some.