Home
›
Strut Central
Dexter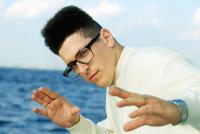 keithvanhorn
3,855 Posts
This season is such a disappointment and terrible departure from last season that I'm amazed they even bothered to let it air. Sunday's episode in which they tell us what we already know (that Gellar is dead) was not just predictable, but completely unoriginal.

I'm pulling the plug on it.

Boss, Boardwalk Empire and Homeland are still doing it for me.