Home
›
Strut Central
S.Mouse blackface contraversy???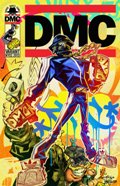 LokoOne
1,823 Posts
This has been egtting a bit of press down under.
Interesting piece in todays paper with some US rapper's feedback.
Has this aired stateside yet? whats the verdict?
I havent had time to check his new series, some say its funny, others say he's lost the magic. He did portray a Pacific Islander teenager in Summer Heights High with a slight make up tan added and no one said anything about it then although this is a bit more obvious blackface....
http://www.smh.com.au/entertainment/tv-and-radio/us-hiphop-industry-reacts-to-angry-boys-20110706-1h1k3.html