Home
›
Strut Central
Can we rap about Teflon Don?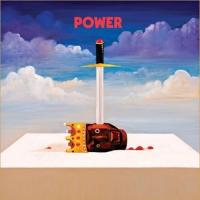 drewnice
5,465 Posts
Banging album, although a little short at just 11 tracks.

Don't really care for "I'm Not A Star", kind of flat, sounds like it got cut from Trilla.

"Free Mason" is cool, but not as epic as it could have been.

Love what No I.D. did on "Tears of Joy" (Prelude to a Love Theme, Foxy Brown) with the 5th bar in a 4/4 track. Unconventional, works really well. Cee-Lo's chorus cameo is out of this world.

"MM III", as discussed, super lush and just about overdone. Gotta love Justice L.E.A.G.U.E. making beats with that level of musicianship.

"Live Fast, Die Young" grows on you. Kanye straight mashed the beat.

Really prefer the "Super High" remix to the original on the album. Ross' verses are boring in comparison to what Curren$y and Khalifa put down.

"No. 1" is a club-friendly joint and actually not terrible. Pretty sure I hear Diddy popping ad libs in the background. Thankfully his vocal input is limited on this album.

"M.C. Hammer" & "B.M.F.", both produced by 19-y.o. Lex Leuger, are the driest beats of the bunch, but get the most hype.

"Aston Martin Music" is decent for the Drake-friendly.

"All the Money in the World", "first time singin', so you gotta turn that b***h up!"

3.5*/5 stars [edit]

Deeper Than Rap > Teflon Don > Trilla

Discuss...