Home
›
Strut Central
Invaders Spacing Out Spot the difference?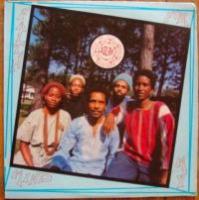 francozola0
129 Posts
I purchased a copy of this lp a few years ago presuming it was a bootleg cheaply. I know very good bootlegs of this record exist I have since seen several copies of this record exactly matching its description and having scoured past listings in Popsike for the answers and I am none the wiser. My copy has a paste on back in shrink which has a seal up the middle. Its thick dark cardboard with that aged odour the matrix is etched Duane 1011 A and Duane 1011 B in the deadwax.The label has Duane lp 1102 A and Duane 1102 B on the label and has the logo in the centre. There are two grooves in the A side of label and one on the B side. The logo on the top right of the sleeve says DUANE L.P. 1102.It looks identical to this one and this label
http://cgi.ebay.com/THE-INVADERS-SPACING...=item4aa043970c
I know some other strutters have sold originals of this and wondered if they could come up with a definitive answer to this. Im sure there must have been a thread on this one before but I missed it. Thanks in advanced for any knowledge dropped.