Home
›
Strut Central
IN YOUR FACE - new mix -weird rock, prog, psych...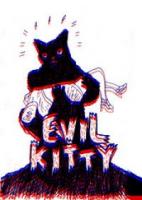 pencilface
674 Posts
just did another mix of my latest aquisitions ... mainly weird rock, prog, psych, funky things etc... i shoehorned some charity shop breakbeats into a little segment in the middle as i had nothing else to do with them and they were just sitting there!! also, it gets pretty rocking towards the end.

let me know what you guys reckon...
>>> download here
TRACKLIST:1. BARIS MANCO - olum allahin emri 2. BOB GAUTHIER - funky junkie3. SWEETWATER - windlace4. JULIE DRISCOLL & BRIAN AUGER - indian rope man5. DYNASTIE CRISIS - le corbeau et le renard6. C & K VOCAL - ram pristich obrazu7. EDWARD H DAFIS - calan gaea8. THE SWEET - the juicer9. UNITED STATES OF MAERICA - coming down10. THEO SCHUMANN COMBO - don gil11. GEORGIE FAME - no thanks12. 4 INSTANTS - bogattini13. FLAMINGO GROUP - big chain14. GAL COSTA - vou recomecar15. CAETANO VELOSO - alfomega16. BERGENDY - tramp17. CCS - tap turns on the water18. DEMJEN FERENC - hintalo19. KLAUS WUNDERLICH - summertime20. POWER & THE GLORY - jesus21. EDDIE JOBSON - trapped22. FINNIGAN & WOOD - laughing eyes23. SARLOTA ZALATNAY - it would be nice24. BREAKOUT - gdbys kochal hej25. CYRUS FARYAR - drivin' daisy26. ELECTRA COMBO - uber feuer27. THE PLASTIC COW - spinning wheel28. FUSIOON - farsa del buenvivir29. SAM UL LIM - frustration30. SECOS & MOLHADOS - assim assado31. OS MUTANTES - panis & cirencis32. JERONIMO - heya33. BILLY BOND - tontos34. THIN LIZZY - the rocker35. APHRODITES CHILD - you always stand in my way36. TIM ROSE - hey joe37. TRAVEL AGENCY - make love