Home
›
Strut Central
TEXASTRUT POSEUR RADIO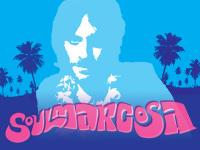 soulmarcosa
4,296 Posts
Driving home tonight I heard the following on the local BLAZING HIPHOP AND R'N'B station, K97.5:

1. "Still Tippin"
2. Promos for a big contest to win THE B.COMING, centered around a radio show that will be playing most of the album cuts.
3. A "Battle of the Beats" contest that pit Slim Thugg's "Feel Beautiful"(?) against Paul Wall's "Sitting Sideways." I got home before the listeners called in with their pick between Jazze Pha's slick Curtis Mayfield impression or Still Tippin pt. 2, but it might be tough.

All I needed was for mylatency to tell me I rocked, J*nny to tell him how lame it was that he was into TX rap, and Archaic to say that Austin middle school students invented the number 97.5 and I would have felt right at home.