Home
›
Off Topic (NRR)
Getting Thru The Workday Tips (Job Related)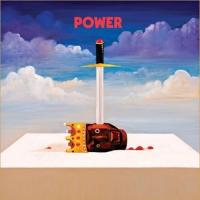 drewnice
5,465 Posts
So I'm full on into the second week of my first full time job, which is going really well and I???m enjoying what I do, but I've already started planning little things into my daily schedule to pass the time...
For example:
1. Scheduling my lunch break as late as my stomach allows - I usually start doubling over at about 1 PM, so when I get back there are only 3 more hours left in the office.
2. I work literally a block from my apartment, which allows me to eat at the crib and check the mail (Sexy Moments ((Thanks RAJ)) and Songs of Experience showed up today) which gives me something to look forward to afterward. Sometimes if planned correctly (which means scarfing leftovers) I can even get in a full game of NBA Live, ha!
3. Meetings - Sometimes these can be taxing, but they certainly do take up a lot of time.
4. Bring many little things to eat - Food helps pass the time during the day and I have the luxury of being down the hall from a vending machine that stocks movie theater size boxes of Swedish Fish (Assorted) - SO KEY.
5. Browsing Soul Strut - Anyone?? Thought so.

What are some things you do to pass the day?