Home
›
Off Topic (NRR)
HUNGERECTOMY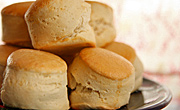 Terry_Clubbup
833 Posts
I just saw a bus painted up like a turdFuzzy wuzzy was a wizardNow you look for all the world like a tard
Shitbus, you dress like a Communard
This is a post about hazelnut coffee.Who the fuck put on the hazelnut coffee?You might as well brew a pot of kill-a-bitch.The smell makes me fell like a wild childwith a sideways candy bar in my neck.Get on the bastard bus and give your best speech.I just saw the president from TV.Words like diseased pig-hearts strung together on fishing line.Now it is time to dine.Feast on the hot snicker, snuggle up to Ectomorph.
Get on the bus, ditch.
HUNGERECTOMY
King Kong shit a bus.

TAGGED: