Home
›
DJ Talk / Mixes
Is it cool for a dj to "feel it" ? :no pasue: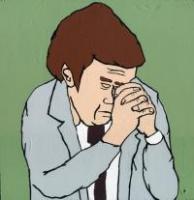 edpowers
4,437 Posts
This has always been acceptable behavior to me. Until recently,at a party. Midway through his set, dj dude started feelin it! LOL !! (strong head nodding,overhead hand clapping & the "dj rock") ...yet,the floor was half empty

the set was good, so it wasn't his fault (imo)....buti overheard some chicks next to me clowinin dude....my friends even joined in ......"he's sucking his own d*ck a little too much...it aint a good look" ....i tried to defend dude ...no luckDjs ....do you "get your boogie on" ?.....the "timing head nod" ? ....are you a "clapper" ? .......do you have "the focused face" ?non djs .....do you laugh at these folls when they "feel it"?