Home
›
Strut Central
WEEKEND FINDS (4/8/06-4/9/06)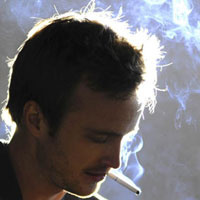 mylatency
10,475 Posts
$1 today, can't believe this made it out to Cali. Found it in a batch of Dallas Holm and other xian terds. No camera on me at the moment, so here's the pix and description from BeardedD's site:
http://www.nothingexceptional.com/records/rarerecords.html
"ClearingCame from a Massachusetts store -- could tell you the name but then I'd have to kill you. Got really excited when I saw the cover -- mystical dogs are a good thing. The most exciting thing turned out to be the fact that they came from my hometown of Newton, and two of them are married and still there. Music is, as you would expect, hippie folk from 1973 but sounding earlier. Recording is low-fi and you can hear the rooms where it all went down. Everything is as minimal as possible and it reminds me in places of Fraser and Debolt. Two or three bluegrass-type duds but otherwise a nice example of a moment in time when musical miracles seemed to happen on a daily basis. This is their second album; the first, Who Is In My Temple, was created for a Unitarian church they were involved with at the time."