Home
›
Music
›
Music Talk
Boz Scaggs Lowdown on SNL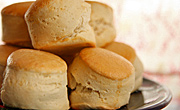 Terry_Clubbup
833 Posts
My day has finally come.Someone has finally posted the classic footage of the Boz bandin all its big-budget glory, performing "Lowdown" on Saturday Night Live.
Thanks to the one James for the headz up.
Boz Scaggs - Lowdown (Live on SNL - 1976) by uselesslandline
For those of you don't understand the gravity of this performance,I have created a "Teachers Edition" with some examples of questionsto get a good discussion started in your class.
1. How Cool is Boz Scaggs? Who knew?
Example: He's duder than dude ; I had no clue. On key like a MF.
2. How much cocaine do you think the guitar player is on?
Ex.: Like, a whole fucken lot. Piles.
3. How long do you think the guitar player kept that gig?
Ex.: Well he blew the solo for sure when he tried to reach upbehind the nut - no homo - then again, the rest of the band is sodick-tight, it's kind of cool to see him vent some steam.
4. How tight is the drummer?
Ex.: Dick-tight.
5. Do you notice any famous session musicians in the band?
Ex.: G-Otch says that Murph from the Blues Brothers horn sectionis up in there.other questions..
6. Do you think Will Ferrell was inspired by the first flautist?
7. Which of the fine Black lady backup singers is the hottest?
TAGGED: