Home
›
Strut Central
MASTERCHEF (TV DINNER RELATED)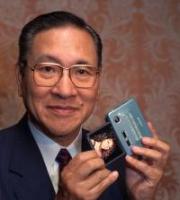 grandpa_shig
5,799 Posts
nothing like a food related post to really get the blood boiling around here. ive seen a few of the american version episodes but it really piqued my interest because the british version seems to get burned so much in other british tv shows. not sure if it was misfits or the inbetweeners or both but masterchef seemed to be the butt of quite a few jokes. so i shecked out the british version and i immediately saw why.

british: first off why do they shoot so many british tv shows through gauze? its the clear marker of yet another sappy emotionally driven show. the british masterchef is like if you took all those crappy american idol vignettes on how much of a sadsack a contestant is and strung it all together in a kitchen. granted i saw about 30 minutes of the first episode where they weed out all the doo doo chefs but that was enough. corny.

american: its with gordon ramsay, a fat dude, and some poncey bald head dandy. its pretty corny and people like to cry a lot on the show. at least in the ones ive seen. its no "jamie oliver food revolution" but if its on tv, its not like im changing the channel.

the real revelation is the australian version. again, ive only seen a few parts of a few episodes on youtube, but god damn theres like 100 shows per season and it seems like they run the series every day. like the news or oprah winfrey. oh yeah, one of the episodes had the dalai lama in it. HOLY SHIT WHITE PEOPLE LOVE THE FUCK OUT OF THE DALAI LAMA. whats that all about? anyways, the interesting thing about the australian show is how comfortable australians are with cooking asian food. like all kinds of asian food, sri lankan, japanese, vietnamese, you name it. i mean, if you put rice wrapper in front of an american contestant theyd prolly think it was a cookie for space aliens. but these australian dudes didnt even bat an eye. also, they dont really focus the show on how much of a backstabbing piece of shit a person is. the format, prolly because they run it everyday, is part reality game show, part actual cooking show like them old pbs shits.

anyways, im sure any one of the transcontinental versions pisses someone off on some level. let it out soulstrut!