Home
›
Strut Central
What Happened With 4 Tops & Motown?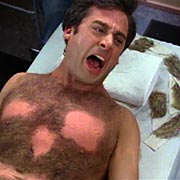 motown67
4,513 Posts
Anyone know the story of how the 4 Tops ended up leaving Motown? It seemed like early on they were going hit for hit with the Temptations, and most of their tunes were written by Holland-Dozier-Holland. That writing team ended up leaving Motown, and the 4 Tops later switched to ABC-Dunhill. What happened there? Why didn't Motown try to keep one of their top hitmakers?

By the way those later Motown releases/early ABC-Dunhill records are not to be slept on. They were still putting out some quality Soul even if they weren't making the top of the charts as much.