Home
›
Announcements
4th Annual Greater Columbia Record Fair 3/20 (south carolina)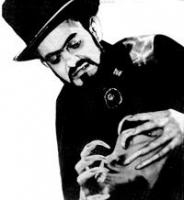 coffinjoe
1,743 Posts
4TH ANNUAL GREATER COLUMBIA RECORD FAIR
03/20/11
Noon - 5 p.m.
Celebrate Who Shot Rock & Roll at the 4th annual Greater Columbia Record Fair.
Record vendors from across the East Coast verge on downtown Columbia selling LPs, 45's and CDs.
Cash bar and pizza are provided by The Whig.
DJs from the Greater Columbia Society for the Preservation of Soul provide the tunes.
info at gallery site
more info