Home
›
Strut Central
Herbie Hancock is 70 years old today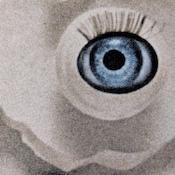 m_dejean
Quadratisch. Praktisch. Gut.
2,946 Posts
One of the best to do it, EVAR, turns 70 today. IMO this guy career is exemplary. Nobody is really seeing Herbie when it comes to the combination of:
Being a master of his instrument.
Having a unique, instantly recognizable style of playing.
Being an excellent songwriter/arranger with a knack for beautiful melodies. So many classic tunes.
Staying productive.
Pushing technological boundaries.
Always open to, and incorporating new ideas in his music (never judgmental)
Consistency in diversity, be it on the solo tip, as a sideman, scoring a film, etc. Herbie always seems to be on his game.
Avoiding the pitfalls of the music industry (drugs/health, career control). Focused daily.
Inspiring other musicians. Starting numerous musical trends or making major contributions to them.
Just being a nice dude.
Sure, he put out/played on a few mediocre albums, but overall I don't see who's coming close to having such a long, varied and solid discography/sessionography. He's done it all, and done it with heart. Reaching the masses and being totally unapologetic about it, but always working in more intellectual contexts as well.I haven't really kept up with his output the last 10-15 years though. The last of his albums I checked for was "Future 2 Future". Not mindblowing, but I dig the Carl Craig collabs and the track with Imani Uzuri on vocals ("Be Still").I hear he's doing the score for Don Cheadle's Miles Davis Biopic. I'm not a fan of biopics in general so I'm kind of worried about the movie, but I know Herbie will do his thing on it.And the guy looks like he's 50 years old, not 70. The positive effects of close to 40 years of buddhist lifestyle?Anyway...HAPPY BIRTHDAY, HERBIE!And thank you for the music. May you live to be a very old and happy man.