Home
›
Strut Central
Science problem (Black vs White) NRR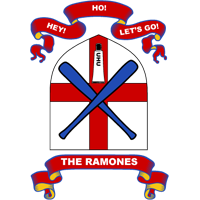 skel
You can't cheat karma
5,033 Posts
A new conundrum from my 13yo boy this weekend:A black object is black because it does not reflect any coloured light.Since all coloured light added together equals white, then a black object has absorbed the white light....and so black objects are white.
Black is the color of objects that do not emit or reflect light in any part of the visible spectrum; they absorb all such frequencies of light.
White objects, on the other hand, reflect all the coloured light and so are actually colourless rather than white.Or maybe they are black on the basis that black is the absence of colour.
Black is both a color and scientifically speaking the absence of color.
Black is white and white is black.......WTF?Not sure if this is a question of physics, chemistry, philosophy or language.....but somebody please help me out.BONUS BEAT
On January 16, 2008, researchers from Troy, New York???s Rensselaer Polytechnic Institute announced the creation of the darkest material on the planet. The material, which reflects only .045 percent of light, was created from carbon nanotubes stood on end. It absorbs nearly 30 times more light than the current standard for blackness, and is 3 times darker than the current record holder for darkest substance. Scientists claim that the new material has great potential in the manufacturing of solar panels.