Home
›
Music
›
Vinyl Wants / Trades
JUNE TRADEZ - lp's (mostly euro) 45's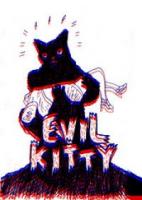 pencilface
674 Posts
here's some bits up for grabs if anyone's interested .... looking for stuff with heavy drums that rocks! fuzz/psych/glam/beat/brazilian/ soundtracks etc... some 45's would be good

ROCK ETC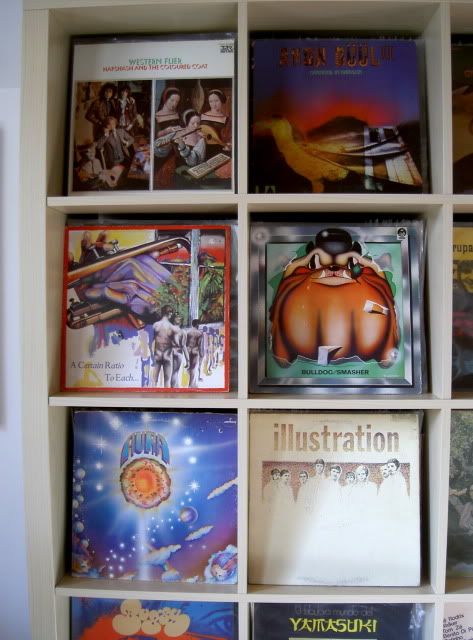 HAPSHASH & THE COLOURED COAT - "western flier" (imperial) - psychedelic, arty, folky stuff from a young Tony T.S. McPhee of the Groundhogs!AMON DUUL 2 - "carnival in babylon" (UA) - kraut rockA CERTAIN RATIO - "to each..." (Factory) - post punk with horns and Martin Hannett on the boards.. nice b-boy break on 'the fox' (
http://www.youtube.com/watch?v=KrouEvtYRKE
)BULLDOG - "smasher" (Buddah) - US rock with a nice glam track that was on my last mix (
http://www.verygoodplus.co.uk/showthread.php?t=22797
) and another track with a belting b-boy break!!AURA (Mercury) - funky horn rock in the Chicago/Chase vein .. some flute andf beats on hereILLUSTRATION (Janus) - heavy and loud horn rock. lots of belters on here:
http://waxpoetics.com/rediscovered/content/2007/06/illustration.mp3
JAZZ ETC
ROY HANES QUARTET - "out on the weekend" (80's Jasmine press) - lovely stuff from '62HAMPTON HAWES - "northern windows" (Prestige)- scarce Axelrod-produced funky jazz set featuring Carol Kaye on bass, and muchos breaks/samplesAPOSTOL (pepita) - Hungarian jazz funkRAMSEY LEWIS - "back to the roots" (Cadet) - nice funky soul jazz ith Cleavland EatonTARIKA BLUE - best of (Soul Brother) - comp of this rare groove group. OSCAR PETERSON - "night child" (Pablo) - e-piano jazz with a killer funky tune called 'teenager' that has a big open break (
http://www.youtube.com/watch?v=KtvLmMmecsM
... although this video puts me right off it!)HEBIE HANCOCK - "secrets" (CBS) - anybody need this?MILES DAVIS - "miles in the sky" (Columbia) - earlier dreamy fusion setSOME NICE 45's (L-R):
DUKE OF BURLINGTON - "flash" (classic euro hammond groover with break
http://www.youtube.com/watch?v=WfMlM5lY3Z4
)DIA PROMETIDO - "persepolis" (middle eastern library-funk sounding business)JUNIOR - "the snake" (folk funk classic with nice breakdown)HOLLIES- "hey willy" (Psychomania-alike freak rock b-side. great stuff)ELECRIC INDIAN - "land of 1000 dances/ geronimo" (fun instrumentals)ASHTON, GARDNER, DYKE & CO- "can you get it/ delirium" (up beat funky rocker on the a, dusty fingersy stuff on the b)MARIA SANDRA - "patropi" (heavy exotica stuff, apparently backed by CHICO MAGNETIC BAND!)RESONANCE - "ok chicago" (more classic euro funk stuff)TREMELOES - "let your hair hang low" (i think this is my favourite of theirs - heavy!)DYNASTIE CRISIS - "le corbeau et le renard/ j'ai mal" (awesome double sider of French jazzy prog - a-side is a ruddy monster!! recomended. d/l here:
http://www.tradebit.com/director.php?file=pub/8/Renard.mp3&user=dmr3345
)GEORGES RAUDI - "stercock" (classy french organ groover)CRAZY ELEPHANT - "dark part of my mind" (searing fuzz!!!!
http://www.youtube.com/watch?v=7oNfZM5pMhE
)GEORGIE FAME - "beware of the dog" (massive mod-y organ instro:
http://www.youtube.com/watch?v=VlGlKnCQupA
)