Home
›
Strut Central
Who's unemployed now or was recently? Any tips?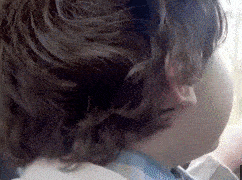 Grafwritah
4,184 Posts
Just curious who is unemployed and how things are going for people that are (No $75k whining!

) How long? What did you do? What are you doing in the interim? Any prospects?I got laid off from the banking/finance arena a month ago - not a big shocker there. I also knew it was coming. I got an ok departing package relative to what I made (equates out to 8-9 months of my base pay). I have no prospects (other than trolling monster.com).Normally I would look at the time and money as a gift, relax a little bit, and know that I could probably get a new job in 2 or 3 months. But right now amidst the economic implosion, my concern is what if it's next year and I still haven't found a job or some form of income?On the other hand, I'd like to think I can come up with my own thing to do. I'm not really excited about going back to work for a corporation in some office. But I dunno. Seems like a long shot.Right now I think I'm going to dabble with some of those affiliate programs online. I think most likely the best I could do is the equivalent of part time income, but why not?So, what about you guys? How about those that have been unemployed in the past and can share about your experiences then?