Home
›
Strut Central
What's the Weirdest / Best Thing U Got off CL??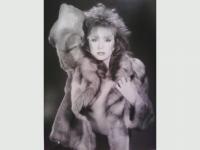 JustAlice
1,308 Posts
I don't often go after free stuff on craigslist unless I really need it. Lately Ive been looking for dirt and a fridge, which seem to be in abundance.Anyways, I am growing my first garden this year and have been going nuts on my back yard. I saw this late last night in the Free section of CL and thought it was too freakin' cool. I emailed the dude right away knowing he would have 100's of emails this morning. I was the first person on his list and lived within a mile. I didn't even remember until my phone rang 10 minutes after I woke up. So here it is, My very own Carni-Ride soon to be Gigantic Planter, complete with leaf canopy and lights! Now resting comfortably in my back yard. It is not as heavy as it looks but it is a lot bigger than it appears in the photo.
I'm very excited, Void thinks I am nuts but he didn't even hesitate or try to talk me out of it when he saw how excited I was, of course he came and helped me load it in and out of my truck too. What a guy!