Home
›
Strut Central
MIDWEEK FINDS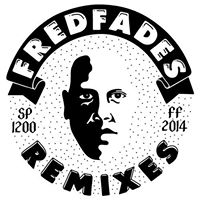 fredfades
584 Posts
these are actually my finds for january & febryary. havent posted here for a while.. just thought i should make this a midweek post, so other dudes can post the shit theyre founding from now on, in this thread. got some 45s too, but theyre not pictured.
Blue Mitchell - Collision In BlackFlora Purim - Open Your Eyes You Can FlyPatto - S/T (Swirl)Ian Carr??s Nucleus - Roots (Traded my extra copy to a strutter this fall, but since I bought this, i rock doubles again.)Arne Domneus & Rune Gustafsson - Svarta F??rPeddlers - Suite LondonDr. John - Zu Zu Man (I bought this one cause i like the Gris Gris record alot, but dont pick this one up if you havent heard it before, its pretty boring compared to Gris Gris, and sounds a little too blues inspired in my opinion.)Mystic Moods - Being With You
Sweetwater - S/TAttila Zoller - Gypsy Cry (I like this LP alot, maybe my favourite jazz guitarist LP. Has some Dilla samples on it aswell.)Paz - Paz Is Back (ill ass record with an ill ass drumbreak)Kjell ??hman - Misturada (Nice swedish funky fusion record)Finn Sletten & Agustin Pereyra Lucena Quartet - La Rana (pretty rare killer ass norwegian/brazilian funky bossajazz collaboration)Solar Plexus - S/T (1) (One of my favourite records, but i like Solar Plexus 2 even more...)Galt MacDermot - HaircutsBama The Village Poet - Ghettos Of The Mind
G??nther Fischer Quintett - Krug 4 (Wierd LP, but one of the tracks has two good drumbreaks plus an extreme drum/horn breakdown, youve heard this on "On Track" + + )HP Lovecraft - HP Lovecraft 2 (I thought the copy i had was an original until I found this, so now, i have the original, plus my old 80s repress.)Guttorm Guttormsen Quartet - Soturnodi & Albufeira (A freid of mine just released this nice norwegian jazz reissue/compilation... Pick it up.
www.plasticstrip.no
)The Bob Seger System - Mongrel (THIS LP SUCKS)Orlando Kimber & John Keliehor - East Meets West (landscape music)Rev. Shines - Masscorporation Mix CD & Lewis Parker - Sniper Beats CD (both of them are really dope)
Azymuth - Light As A FeatherAzymuth - Aguia Nao Come Mosca