Home
›
Strut Central
Best blogger in hip-hop?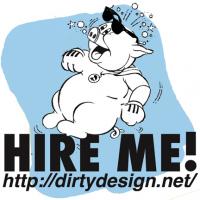 tonyphrone
1,500 Posts
I vote for Sickamore:
http://xxlmag.com/online/?cat=22
The kid (22 is the new 30) has got an incredible insight on what's going on in the industry now. He basically agrees that everything sucks? He's made some bold statements like; T.I., Jeezy and Lil Wayne are the Nas, Biggie and Jay-z and that Andre 3000 has the best new album of the year (I didn't know he was coming out solo?).Who's yours?