Home
›
Announcements
AUG 19 Make It Funky FORT KNOX 5/GOD MADE ME FUNKY
hipsterave
42 Posts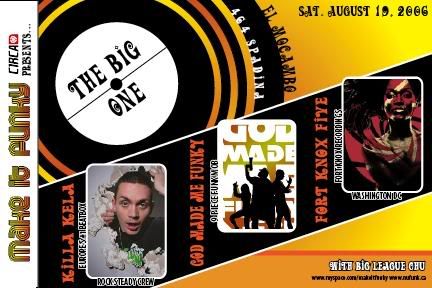 MAKE IT FUNKY PRESENTS....THE BIG ONEWOW! We are incredibly excited to bring you a party that will change the way you look at parties in Toronto!
Make It Funky[/b] packs a whallop with 3 count em 3 of the world's top talents. Those who joined us for our one year anniversary remember Fort Knox Five[/b] destroying the dancefloor with the most upfront record bag in funky music today. JonH returns to Toronto to funk the floor like nobodys business Toronto's 9 piece funk mob God Made Me Funky[/b] will take this party to the next level with an incredible set of funk and groove to make you move! Be sure to check out their new song "WON MORE TIME" at www.myspace.com/godmademefunky. Pull out your funky costumes and join Toronto's biggest funkateers on the dancefloor. All the way from the UK we are pleased to welcome Europe's #1 Beatboxer from the ROCKSTEADY CREW, Make It Funky presents KILLA KELA[/b]!!! For those who have never witnessed the awe that Killa Kela inspires as he lays down the funky beats from Hip Hop to Breaks and Drum n Bass this is a performance you don't want to miss. Check out his beatbox styin' on these youtube videos: http://www.youtube.com/results?search=killa+kella&search_type=search_videosFORT KNOX FIVE[/size](WASHINGTON DC)JonH returns to lay down the funky grooves bursting with Nu-Funk Flavour
Fort Knox Five[/b] (Fort Knox Recordings) The Fort Knox Five have had a huge impact on the international funk and breaks scene over the past couple of years. With the release of five critically acclaimed singles on their own independent label, Fort Knox Recordings, the FK5 have been thrust into the spotlight and caught the attention of music lovers around the world. FK5 flawlessly fuse live instrumentation with modern electronics to create their signature funk-driven sound. Their highly sought-after production style has been called upon to remix incredible artists, including: the legendary Tito Puente, Louis Armstrong, Tower of Power, A Skillz and Krafty Kuts, Dynamo Productions,and Mo'Horizons. They have also been called upon by the godfather himself, Afrika Bambaataa, to produce four tracks on his recent album "Dark Matter" on Tommy Boy Records. Recently, they have been back in the studio with Afrika Bambaataa and King Kamonzi to record a smoking new single called ???Radio Free DC.??? FK5???s unique DJ style ranges from eclectic downbeat & hip hop, to upbeat funk and breaks. Their keen sense of party rocking has gained them countless fans around the globe. They have rocked dancefloors in Russia, Germany, Hungary, Holland, Switzerland, Australia, Thailand, and Canada to name a few. Fort Knox Five have just been selected into the prestigious Urb Magazine Next 100, and featured on the Hotel Costes Sept Compilation, FK5 have also teamed up with the English Funkateers, Skeewiff, over at Jalapeno Records. Together they compiled a breakbeat funk compilation called, The Raid. It features exclusive tracks and remixes by Skeewiff, the Fort Knox Five, and Kraak en Smaak. These tunes all come from the back catalogs of Fort Knox and Jalapeno. A major turning point for FK5 was in 2005 was when they were selected to be Gwen Stefani???s tour and show dj on the Harajuku Lovers 2005 tour. Being a part of this, they had the opportunity to open sellout shows with Gwen Stefani, and the Black Eyed Peas. They were able to play massive arenas, such as the Hollywood Bowl, Madison Square Gardens, and everywhere else in between. Next up for the Fort Knox Five is the realase of the New Gold Standard Vol 1, which will be FN5's first cd release. It is a compilation of songs coming from the vaults of Fort Knox. Solid 24K Gold! They are also releasing a mix cd of their remixes entitled ???Fort Knox Reminted???. FK5 will also be working closely next year with Krafty Kuts, Afrika Bambaataa, and Wicked Lester. Keep an eye out for their first full length album out Fall 2006. Visit www.fortknoxrecordings.com for the latest info on FK5 releases and upcoming shows.GOD MADE ME FUNKY [size=26](TORONTO, ON)Call it Sly meets Parliament Funkadelic meets Jamiroquai meets Afrika Bambatta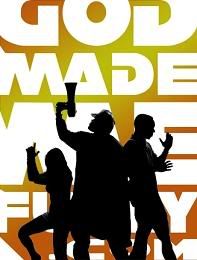 Watch the video for Double Dutch Bus...http://www.godmademefunky.com/doubledutchbus.htmFormed in 1996 God Made Me Funky[/b] started out as an instrumental Funk fusion experiment. As the bands popularity grew vocalists were added to increase the range of songs the band could cover. Influences such as: Stevie Wonder, James Brown, Marvin Gaye, Sly and the Family Stone, Michael Jackson, Jamiroquai, the Roots, Afrika Bambatta, and D'Angelo were remixed with a 'new school' sound.Since that inception GMMF has shared the stage with such notable artists as Julie McKnight, Herbie Koffman, & Divine Brown. In 2005 GMMF won the Toronto Independent Music Award for Best R&B Band; Was named the ..1 urban band at North By North East by ChartAttack.com; Was chosen by the Parmelat Group (of Dairy Products) to be featured in their national "Pure Filter Milk" campaign; Shot 3 music video's; Had their music featured in the TMN hit show 'G-Spot'; And played at The Cool Jazz Winnipeg Festival, The Beaches Jazz Festival, Canadian Music Week, COCA, and countless club gigs across the country, all after the release of their debut album, titled "God Made Me Funky".Consisting of Vocalists - Kaybe (Snow, Just Cool) and Breanne Arrigo (Hair Spray), Rapper - PHATT al (Len, Raggadeath), Keys - Sean Nimmons, Bass -Cam Dougall (Graph Nobel, King Latifah), Guitar - Oliver Johnson (Ivana Santilli, Glenn Lewis), Trumpet - Mark Jarvis (Big Rude Jake, Fuzzy Love), Trumpet - Benji Perosin (Directions), Sax - Arthur Kerekes (Monkey), & Drums - Alan Witz (Funky Hi-Life, Millhouse); God Made Me Funky has been widely recognized in the Toronto music scene for thier highly energetic and outstanding ORIGINAL music and live remixes of Funk, Soul, R&B, and Hip-Hop classics.KILLA KELA, Rocksteady Crew, MANCHESTER, UKEuropes #1 Beatboxer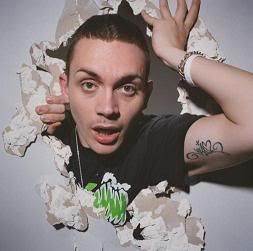 Killa Kela[/b] is a one-man vocal orchestra who has been beatboxing since the age of 16. The cutting edge record label Jazz Fudge saw this boy had talent and enlisted him on the BALANCE tour of 1999 alongside Canada???s SWOLLEN MEMBERS and the UK???s own TASKFORCE the tour covered 30 Cities in Europe and also taking in the GLASTONBURY and HULTESFRED (Sweden) Festivals. After this KELA gained yet more recognition when he performed with Dj Vadim on the Russian Percussion Tour of the US. On this tour KELA performed at 18 shows across the East and West Coast???s as well as Canada. Kela???s raw and undeniable talent won him many admirers and he was quickly installed as a member of the world famous Scratch Perverts team with whom he performed at the ???99 DMC World Championships and at the Roxy, New York alongside Jurassic 5. With some serious gigs now under his belt Kela hit the road again playing at other UK festivals such as Creamfields and Essential. He performed at the ???Battle of the Year??? in Germany, one of the biggest Hip Hop showcases in the world and also featured on the accompanying soundtrack compilation with Germany???s Dj Hype / The Arsonists / and Denmark???s DJ Static to name but a few. He has since played in more than 17 cou
ntries including the former Yugoslavia, Spain, Italy, Poland, Slovakia, Germany, Czech Republic, France, Switzerland, Belgium, Portugal and Austria. To top that, he also became a member of the legendary New York based Rock Steady Crew and cemented his name in Hip Hop history.Listen to part of Kela's last Toronto performance with Z-triphttp://www.killa-kela.com/mp3/live_in_toronto.mp3BIG LEAGUE CHUToronto's Top Funk n Breaks Master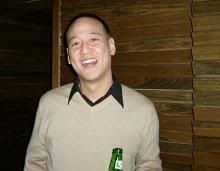 Colin Chu, better known as Big League Chu[/b], is simply the leading DJ talent in Canada?s breakbeat scene today. After nearly a decade of DJing, his name is synonymous with the funky, party-happy sound that?s become Chu's rallying call - and it's one that crowds answer faithfully. Passion for music and fun are what motivates Chu, who plays the piano, flute and guitar, and counts the Dave Matthews Band and Public Enemy as his biggest musical influences. It???s this good-natured respect for good times and eclectic sounds that has garnered this humble DJ of Hong Kong and Singaporean descent to such a steady stream of press, from underground publications like Tribe and Klublife to mainstream outlets like the Toronto Star and Eye weekly. His current projects include Make It Funky and Kick It.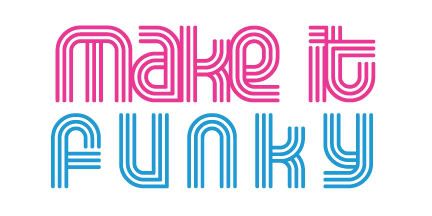 Main RoomFORT KNOX FIVE[/b] www.fortknoxrecordings.com GOD MADE ME FUNKY[/b] www.Godmademefunky.comBIG LEAGUE CHU [/b]Make It Funky,www.bigleaguechu.comKILLA KELA[/b] Rocksteady Crew UK-www.killakela.comFARBSIE VS SUNPREDICTABLE[/b] (Make It Funky)The Funk LoungeDJ ZIRCA[/b] (Mixed Bag,Make It Funky) MICKEY D[/b] (New School,One Love)COLIN FRANCIS (sound Burglers, Moneygrip) DJ ?UESQUECEST[/b] (NUFUNK, Make it Funky)Saturday August 19th, 2006[/b]Location: El Mocambo 464 Spadina Ave. TorontoAdmission: $15 with LIMITED ADVANCED TICKETS more at the doorR.O.A.R., PLUR, 19+event (Id required)Funk Costumes Highly encouraged!Advance Tickets at:2 The Beat[/b] - 161 Spadina Ave. (South of Queen)Play De Record [/b]- 357A Younge St (North of Dundas)Shanti Baba[/b] - Queen St. (East of Bathurst)Sonic Temple[/b] - 5165 Yonge St (North of Sheppard)Visit Make it Funky ONLINEwww.nufunk.ca www.myspace.com/makeitfunky