Home
›
Strut Central
UNEXPECTED FAIRY TALE...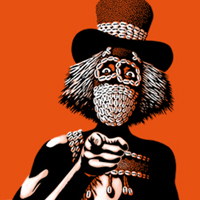 noreille
270 Posts
Salut les Strutters!Yesterday was my birthday and I organized an afternoon with many friends in a really cool place: the "parc floral" of Paris wich is located in Vincennes' wood. It is a nicely designed and large parc where I use to bring my baby boy as half of the place is devoted to children's games. Meeting my friends there for my birthday was no hazard... An excellent Jazz festival is organized there each year and yesterday was the last concert of this year's festival. Ahmad Jamal was programmed...
People lounging in the grass like I did, near the scene...As we heard the first notes, we couldn't see who was playing for the first part of the concert. It was amazing... About ten minutes after the music began, I couldn't help myself and leaved my friends in order to reach the scene... Guys were playing such a great spiritual jazz, in the "Strata-East" vein I told to one of my friends while leaving "our camp" with my son on the shoulders... You can't imagine how good and creative the music was, people were playing music with sea shells, the vibe was really turning me on and my son began to dance while we were about to see the musicians. Here's who we saw:
Believe it... Yusef Lateef my friends... In complete communion!I wasn't expecting for Lateef, it's been such an incredible surprise!!! His performance was just delicious... Calm, voluptuous and conducted the audience straight to a cosmic orgasm. My friends and I took all the benefits of the musical message by lounging and smoking just a little bit of herb after a simple meal and a good glass of great wine... Lateef's set was incredible, I always loved most of his music and can testify this man is still on top!!! Really.
We opened a bottle of champain just before Ahmad Jamal arrived on the scene. Jamal performed in trio, as usual, and that's the way I usually love his music... The concert was great, pure class, I couldn't stop thinking about "The awakening", a true classic for the jazz heads and definitely Jamal's best IMO...
The audience was high from Lateef's first note until Jamal's last. The crowd stayed auround the scene all the afternoon and nobody left his seat... Never had the honour to get such incredible talents playing for my birthday... HA! No joking, this was the best way to turn 33 and these grandpas are pure genius, this might be my best jazz concert ever, I felt as high as the night I saw Horace Silver ten years ago. Only some few musicians who made incredible music "back in the days" continue performing and creating nowadays, aged "grandpa", with a perfect assimilation of what they made before and a personal sense of evolution and accomplishment. Seeing two of these artists in the same day is just unreal, above next level... I respect them crazily, especially Yusef Lateef... I still can't believe he was there, I still can't believe the music I heard!
When a musician gives this look at the audience, something really good is happening...