Home
›
Strut Central
farts sounds in songs - yay or nay?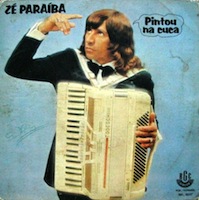 ppadilha
2,104 Posts
So I've had the Soul Strut 200 on my phone and I just put it on shuffle whenever I'm in the car, which is usually great except the novelty of listening to Leo Sayer has worn thin. The other thing is that I love Maggot Brain but whenever Wars of Armageddon comes on I end up skipping it once the fart sounds take over.

Is there an example of fart sounds being put to good use in a song?
b/w
I think I would be embarrassed to have my daughter hear a song with sex sounds in it (mostly because I wouldn't want to explain that to a 4-year-old), but I think she would really enjoy a song that features farts.

TAGGED: