Home
›
Strut Central
Audio Interfaces... so many choices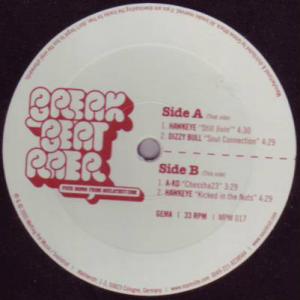 dizzybull
Eerie Dicks
322 Posts
So... I'm in the market for an audio unit for my MacBook. I'd like to connect a digital piano, and turntables, and maybe every once in a while a mic or synthesizer but that's not that important.

I also plan on connecting it to powered monitors. So I want to play back whatever is on the computer, but I also want to be able to bypass that and just have records playing through the monitors or the piano playing through the monitors. I want to avoid the use of an extra mixer and get rid of this mackie that has been gathering dust forever.

Oh- I would also like to maybe run Serato some day and use their controller records, but for the life of me I can't tell from googling if this is possible without using their special audio or if i can do it with any old interface.

So requirements I guess...
Run VSTs and Ableton
Control VSTs via a digital piano / keyboard (MIDI)
Record audio from the piano (maybe), or at least have the audio from the piano go through the interface and into the monitors
Easily listen to what is playing back from the computer while recording something to the computer


So for audio interfaces I have been looking athlete Native Instruments Komplete Audio 6 Mk2 USB Audio Interface and MOTU M4. They both seem comparable. I'm almost wondering if I even need that much. The new Komplete is getting horrible reviews but it all seems to be based on Windows users and driver issues.

They seem more or less comparable... I do want it to be portable. So anybody have any thoughts? Is there something that one does that the other doesn't that I would be missing?

Switching gears... I like to play the piano and my old digital piano fell apart and I want to get a new one. And OH MY GOD there are like a million choices and review videos and it is all baffling. There is a lot of talk about which one has the best sound, but really I don't need it to look like a piano, just a portable one on a stand is fine, and if I have studio monitors then I don't need the piano to have speakers. So really just a rad 88 key controller that actually feels like a real piano and nice realistic piano sounds, and even some knobs so I can control filters and stuff on soft synths. To this end the Roland RD2000 seems like a solid choice. Some of the review videos says the piano sounds to digital and fake compared to a Kawaii, but I'm thinking maybe if you get a software piano (like a VST) then maybe it doesn't matter anyways.

For monitors I was looking at Kali Audio LP-6. They are bigger than I would like (small room) but they sure get good reviews.

I just need some advice here. Especially about the audio interfaces...