Home
›
Music
›
Share the Raer
Nicholas Magneron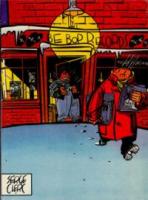 Yemsky
613 Posts
Does anyone have a picture of Nicholas Magneron?

Who can share some stories from the 90s?

I remember being on the lost-in-the-ether deepfunk forum and on Freyer's and even before bootleggers got a bashing everywhere he seemed to be hated on the scene for how he obtained some of the source material from other collectors for the Soul Patrol compilations.