Home
›
Classifieds
HILTON FELTON HEAVY METAL Punk HARDCORE Jazz AOR BINs on eBay!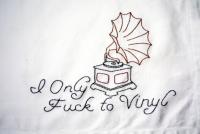 The_Non
5,691 Posts
Hi everybody,
I have posted some BINs, primarily focusing on metal, punk, and hardcore. Additionally, there are some AOR records and some misc. jazz and funky stuff. Highlights include:
Hilton Felton-A Man For All ReasonsMariner (AOR)Derrick Chevalier (Modern Soul AOR)+MANY MORE+ MORE ADDED DAILY!!!!HERE:
http://www.ebay.com/sch/m.html?_ipg=50&_ssn=thenon&_sop=10
Thanks for looking!
T.N.
TAGGED: