Home
›
Classifieds
HILTON FELTON First Gear HEAVY METAL Punk AOR BINs eBay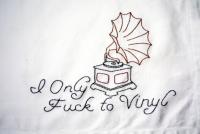 The_Non
5,691 Posts
Hi everybody,
Have a smattering of BINs on ebay of diverse stuff. Items include:
HIlton Felton-A Man For All Reasons
First Gear-s/t
21 Guitar Hits (scorpio breaks!)
Mariner-s/t (private hard rock/aor)
Derrick Chevalier-Nobody's Alibi (private aor/mod soul)
Love Thy Neighbor (private funky lounge breaks)
+ more! HERE:

http://www.ebay.com/sch/thenon/m.html?_ipg=50&_sop=10&_rdc=1

Hope to add stuff daily. Thanks for looking!
T.N.