Home
›
Strut Central
Pokemon Go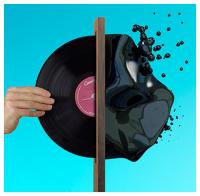 billbradley
You want BBQ sauce? Get the fuck out of my house.
2,877 Posts
I know some of you nerds are playing. What level are you at now? What pokes are you using to destroy gyms or are you focusing more on filling out your pokedex? I was never into pokemon before so I don't know what types and moves are stronger to battle with.
The tracking issues are pretty annoying right now but I'm sure that will be resolved soon. There is a web app that will show you where some are spawning though and how long the spawn site will be active for.
The best thing for me right now is going outside and getting some exercise. I'm averaging 15,000 steps a day now hiking around with my girlfriend. We'll farm pokes then take some gyms down before going home every night. The social aspect of it is great too. We're meeting a lot of people and everyone is genuinely nice while playing. We'll talk shit to each other about their team in good fun, then walk around calling our where the pokemon are to help each other out.
#teamvalor
#redordead
I hit level 21 yesterday and evolved a CP1600 Vaporeon during lunch today. #nerdshit
TAGGED: