Home
›
Classifieds
MORE ACTIVATOR THAN YOU KNOW WHAT TO DO WITH! MODERN SOUL/BOOGIE/DISCO/FUNK AUCTIONS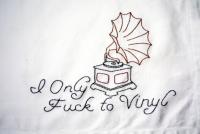 The_Non
5,690 Posts
Hi everybody,
Some great modern soul/boogie/funk/disco LPs and 12s up for auction. 130 items, loads of quality.
Archie James Cavanaugh-Black and White RavenKhemistry w/press kitBruce Sampson-You're Bad 12"Ahmed Fakroun-Mots D'AmourKarin JonesPlush (sealed!)New World GenerationChas-No Better LoveCarol Douglas-Love ZoneChocolateclay (Sealed!)Rhythm Makers-Zone 12"Starvue (Sealed!)Magnetic Touch
Twylyte '81
Plus LOADS MORE! Here:
http://www.ebay.com/sch/m.html?_ipg=50&_ssn=thenon&_sop=16
Thanks for looking!
T.N.
TAGGED: