Home
›
Strut Central
Nostalgia and all that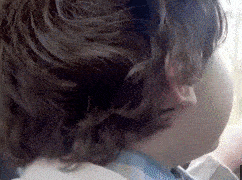 Grafwritah
4,184 Posts
I have no idea why but I've been on a nostalgia kick lately. And I don't mean just the wistful longing for the golden age of hip hop (which seems like everyone has been doing since almost immediately after it ended) but just for 90s music in general. I think I must be getting to that age where I'm realizing people in my peer group all have jobs and houses and kids and are losing their hair or getting gray hair or getting fat or wrinkles or just looking old in general and can't just wander the streets and hang out drinking without looking more like the homeless than troublemaking kids.

On one hand, I've been listening to mid to late-90s hip hop and realizing that half of it I didn't even like when it was current (and still don't). But then I've also been watching Youtube videos of shit I never seriously listened to in the first place like mainstream alt rock videos or dance garbage and thinking about how great it would be to go back and just fuck around in school and smoke in the bathroom or generally enjoy the underappreciated time in one's life where there are no responsibilities and little to no serious ramifications for anything.

I think to top it off I've also caught newer music and not really liked most of it, yet when I play my 20 year old music the response I get from the kids are "that's awful." What good is being nostalgic about music or the past when no one else appreciates it? (Fuck Drake and Meek Mill, by the way.)

Is this normal? Anyone else do this? Is this the approaching-middle-age version of menopause? Will this desire to listen to Sugar Ray and Sublime fall away eventually? Will I come to grips with the fact that my favorite rappers are 50 now and not still 25? A few years down the road am I going to be that weird guy in his 40s that is just a bit too old to be at the club?