Home
›
Strut Central
Revok disses the fusk out of Fab 5 Freddy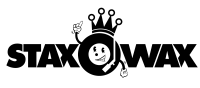 staxwax
1,474 Posts
Fab 5 Freddys claims to graffiti stature have always been pretty lame
He photoshopped other writers' work into his 'art' in a recent show with Lee and Futura and got called out something terrible by revok. Not that anyone in the ocean of sell-outs will give a fuck.
Still, there's nothing like some good old fashioned graffiti spite.
YO??? FAB 5 FREDDIE, YOU???RE A CORNY WANNABE, WHERE???S SEVER???S CHECK?