Home
›
Strut Central
Cashing in your Holy Grails: Crazy Talk or No-brainer?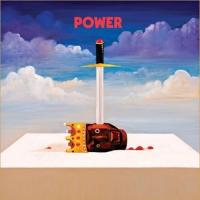 drewnice
5,465 Posts
It's been a good minute since I've posted here, but there is no better place to ask this question than my old favorite stomping grounds that has helped me amass an amazing collection.

Let's talk about cashing in Grails for quick cash to fund other interests.

A new Guitar Center opened yesterday around the corner and I went to check it out. I've been taking piano lessons lately and am looking to upgrade my keyboard. What I didn't expect is to find the piano of my dreams hanging on the wall, a Korg SV-1, that specializes in electric piano (Rhodes, Wurlitzer) sounds with a $1,500 price tag. I have to have it.

So, I'm flipping through my collection to see what I might be able to get rid of quickly to help make this purchase as painless as possible. Lee Moses "Time & Place"? Whatnauts "On The Rocks"? Montgomery Movement "S/T"? All in good shape, plus a grip of other stuff with more or less value.

Don't get me wrong--I still LOVE these records, but how much will I regret cashing in on a small lot of things I listen to (maybe) once a year, to get something that will give me joy on a daily basis?

I'm sure many of you have been faced with similar question as things pop up. How have you handled them? Any regrets??