Home
›
Strut Central
If you're gonna discuss conspiracy theories......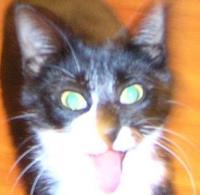 Snapping
995 Posts
Why not keep it record related?
http://dangerousminds.net/comments/classic_rock_conspiracy_theory_weird_scenes_inside_the_canyon
This guy starts with the interesting military connections (mostly family) of most of the leading players in the Laurel Canyon folk rock scene and goes crazy places with it. Ties in MK-Ultra, Charles Manson, Satanism, etc. I find it really entertaining, and most of the book is compiled from articles that were previously available online:
http://www.davesweb.cnchost.com/
I kind of fell into a conspiracy theory spiderhole reading this stuff. Somehow there's always enough weird truth mixed in with the BS to keep me hooked.....