Home
›
Strut Central
PREPARE YOUR BODIES FOR THUNDERDOME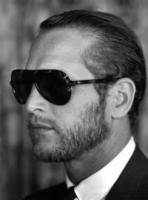 vintageinfants
4,535 Posts
now, i'm not a member of green peace, but the profundity of moving one step closer to the nuclear dawn that has been promised us is definitely not lost on me. this stopped me dead in my tracks when i read it.
is this a hoax or are some places in the world already embracing the post-apocolyptic life?
The smog has become so thick in Beijing that the city's natural light-starved masses have begun flocking to huge digital commercial television screens across the city to observe virtual sunrises.

The futuristic screens installed in the Chinese capital usually advertize tourist destinations, but as the season's first wave of extremely dangerous smog hit - residents donned air masks and left their homes to watch the only place where the sun would hail over the horizon that morning.

Commuters across Beijing found themselves cloaked in a thick, gray haze on Thursday as air pollution monitors issued a severe air warning and ordered the elderly and school children to stay indoors until the quality improved.
..........

http://www.nzherald.co.nz/world/news/article.cfm?c_id=2&objectid=11188605