Home
›
Strut Central
I think this might be the greatest photo I've ever seen (Nat Geo) >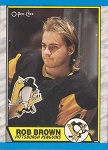 downtownrobbrown
446 Posts
I think this is the greatest photo I've ever seen. Perfect marriage between abstraction and nature.
I have a good collection of Nat Geographics (from 1960 to now) but this takes the cake.
From National Geographic:
Photograph by Kacper Kowalski, Panos Pictures
June 2013
Poland???As shadows lengthen near sunset, spring fields near Nowe erupt in a color riot. The photographer paraglided over Pomerania to get this abstract expressionist shot: a brushstroke of red poppy weeds flowering amid green grain sprouts.