Home
›
Strut Central
Truly "underground" labels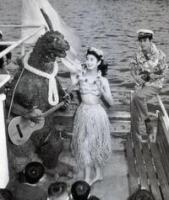 mrmatthew
1,575 Posts
Labels that, in thier charter/mission statement (if they have actually have one) refuse to create, promote or distribute thier art in any way that might be construed as "the mainstream". And im not talking about labels that started out indie and then sold out (rawkus, sub-pop, etc).

Underground Resistance
Dischord
Kill Rock Stars
Tzadik

What are some others?
And is this an outdated concept in todays world?

Discuss.