Home
›
Archive
›
The Soul Strut 100
Soul Strut 100: # 56 - The Mohawks - Champ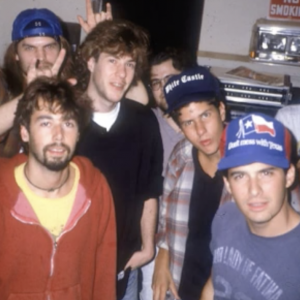 RAJ
tenacious local
7,684 Posts
I will slowly be unveiling the Top 100 Soul Strut Related Records as Voted by the Strutters Themselves.
# 56 - The Mohawks - Champ
About

Warning!! Put your fanciest dance shoes on because it's time to boogie down! The Mohawks were a band fronted by arranger, Hammond grinder sumpreme and king of British Library music composers, Alan Hawkshaw. All top session musicians, not a 'touring' band, The Mohawks released their astonishing 1968 LP 'The Champ', chockfull of incredibly groovy and funky tracks. Vampisoul, 40 years later, reissues this club/groove masterpiece with no less than SIX bonus tracks not included on the original album! This is a high-octane release with Soul/Jazz organ fueling hits, one after another. The songs herein contain arguably the best and grooviest Hammond heard east of the Atlantic, the heaviest bass ever played in London, tight-or-die drum work and a full set of explosive horns. An endless string of killer dancefloor fillers, from 1 to 12 (not to mention our bonus tracks, taken from 7inch singles!). You'll sure recognize the title track (or at least its organ intro). A cult classic for more over 30 years, sampled by dozens of hip hop artists (like Erik B. & Rakim, De La Soul, DJ Shadow...), and always a favourite amongst cutting edge DJs from Tokyo to London, or from NYC to Reykjavik. Since the early 60's, Alan Hawkshaw played his custom-built Hammond organ in thousands of studio sessions for a myriad of artists: Serge Gainsbourg, Jane Birkin, Georgie Fame, David Bowie, Cliff Richard, Donovan, The Tremeloes, Dusty Springfield, Los Bravos, Barbra Streisand, Olivia Newton-John, etc. In addition Hawkshaw, considered one of the most important library music composers in UK has scored a number of television themes for British television, including those for The Dave Allen Show, Mysterious World, Countdown, Love Hurts, and Grange Hill. BUT, still, you groove fanatic, what you NEED to get from Alan Hawkshaw is The Mohawks 'The Champ'; a true masterpiece from the vaults of the 'connoiseurs' and in-crowders, re-discovered and re-issued for you by Vampisoul!


Related Threads
???TRAMP??? COVERS
mohawks champ 45 check
A crazy MOOG version of Mohawks ???Champ???
Media