Home
›
Music
›
Music Talk
Looking for: RBMA beat:repeat NYC (2014)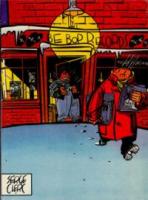 Yemsky
701 Posts
Back in 2014 (if I remember correctly) Red Bull Music Academy produced nine episodes of a series call beat:repeat NYC where producers were talking about their use of drum machines. The series included:
Peech Boys Don't Make Me Wait
Suicide Frankie Teardrop
Mtume Juicy Fruit
Anthrax I Am The Law
Afrika Bambaataa Looking for the Perfect Beat
Le Tigre Deceptacon
Man Parrish Boogie Down(Bronx)
Blondie Heart Of Glass
While there were some inaccuracies, I remember several of them as being entertaining and informative. These videos seem to have been erased from the internet. Did anyone rip or download them and could share them, please.