Home
›
Off Topic (NRR)
Fresh Out The Box (Sneakers Thread)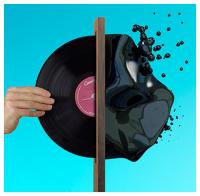 billbradley
You want BBQ sauce? Get the fuck out of my house.
2,877 Posts
Many years back on SoulStrut I was kind of blown away by the second hand sneaker market. One of the members on here was camping out waiting in line to buy Supreme for example. I didn't really understand camping out for sneakers but he was flipping sneakers and shirts for good money. The game has changed significantly over the past decade. Today we have StockX, GOAT, and even Sneakercon for buying and selling sneakers. Some shoes are going for crazy money now ($100k). I'll always be buying unique kicks but recently started getting more into it again.
Most recent buy..

Concepts x Nike Air Max 1 SP "Heavy"

Concepts did 3 variations on this one. Heavy, Mellow, and Far Out. All based on stuff worn at the Woodstock festival in 1969. There are so many details on them. At first I thought they were too busy but I kept getting drawn back to them because they are so unique.