Home
›
Classifieds
Over 200+ SOUL FUNK MOTOWN GORDY 45 rpm records for sale -- clean and play-checked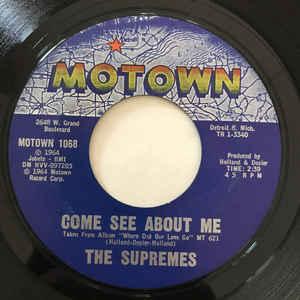 SocratesofAthens
Tampa, Florida USA
1 Post
45 rpm record price: $5.99 - cleaned and play-checked
$2.99 US for as many 45s as you like; international shipping starts at $9.99.


I am a longtime, honest seller of 45 rpm records. Most of my records are cleaned and play-checked.

You can check out my 100% feedback on both eBay and Discogs. Store name is


Also, you can easily find many of my listings by copying and pasting the following in the eBay search box (no quotations around these terms):


45 rpm you select cleaned plays


I add new titles weekly; currently have over 5,000 titles listed. Categories include Doo Wop, oldies, 70s/80s, SOUL, retro, picture sleeves, promos, Elvis, Beatles and many more.

Just bought a collection of over 13,000 nice 45s and will be cleaning, play-checking and listing more very soon.


Glad to work with you as you add to your 45 rpm collections!


SocratesofAthensTampa, Florida USA