Home
›
Off Topic (NRR)
I know what the world's best job is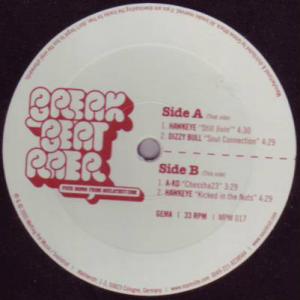 dizzybull
Eerie Dicks
321 Posts
In workout videos there are a bunch of young, in shape, good looking people smiling and having fun getting the best workout ever. Then there is the person I call 'the stooge' - a name which sounds meaner that it should, but that's just what I call them. The Stooge is older and fatter and they do the easy versions of all the exercises. They are the avatar of all of us fat slobs who are actually doing the workout tapes. The Stooge can never actually get into shape or they will loose their job as stooge. And that is what makes it genius.

"Extra slice of pizza? I normally wouldn't, but I probably should... for work, you know."

"I'd like to go for a run, but I gotta look schlubby for wednesday's shoot."

Also, they are probably pretty healthy. I mean they do workout after all, and they can't get tooooo fat or out of shape or it would be demoralizing for those watching the videos. They have to tread that fine line.

There are some downsides, but they are minor. The Stooge's significant other is in an awkward spot.
"Hey, did you hear about Herb? He's getting married. Some chick from a workout video! I know! She must be hot! Not sure how he pulled that off!" And then they finally meet her, and the look of disappointment when they realize Herb's hot girlfriend is actually The Stooge probably stings a little. But that's a minor thing. Other than that, they have the best job in the world.

The Stooge.



TAGGED: