Home
›
Off Topic (NRR)
2021 Predictions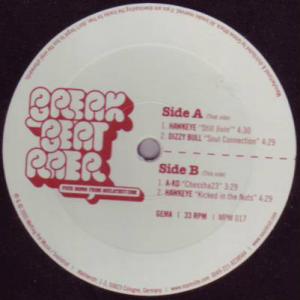 dizzybull
Eerie Dicks
321 Posts
Today is January 7th and we've already had our first batshit crazy episode of the year yesterday in Washington DC as deranged cultist lunatics stormed the capitol, stirred on by an orange menace.

We have 358 days to go.

So make your predictions now! Then we will check back a year from now and see how we did.

Here are mine:

1. Things in the US are at a fever pitch, and i think it will end with an assassination attempt. Maybe Biden, maybe Pelosi, but the violence and rhetoric are heating up, and it is only a matter of time.

2. There will be pressure to seek criminal charges against trump, but lawmakers will be worried about making him look like a political prisoner and turn him into a martyr, so instead they will hope he just goes away quietly.

3. kanye west will pass away unexpectedly. Possibly suicide. Maybe drug overdose.

4. most school kids will not return to school until fall.

5. Distrust of vaccines will result is outbreak hotspots and protest from groups forced to take it. people will be forced to show proof of vaccination in order to receive goods or services or hold employment. This will spark outrage amongst the anti-vax crowd. They will claim that it gave their babies autism.

6. That tesla guy will be involved in a sex scandal.

7. Happy Days will be rebooted but with a black cast. How will black fonzy respond to the racism of the 50s? The only white cast member will be Arnold. He will be played by Ralph Macchio. It will run for one season on netflix and be met with mixed reviews.

8. Both Willie Nelson and Bernie Sanders will somehow make it another year.

9. Some kind of tsunami or flooding will occur, but that's not that big of a prediction.

10. The 2021 olympics will be postponed again.

11. Arianna Grande will get pregnant.

That's it. Make your predictions.